Institute for Biomedical Informatics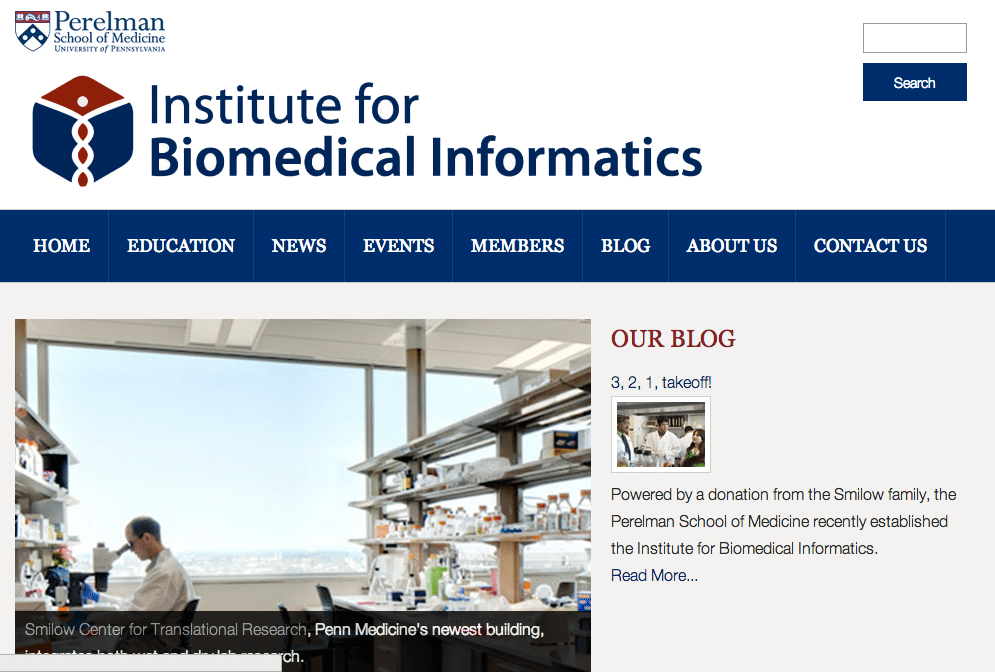 A new website for The Institute for Biomedical Informatics. For the project, the logo was already designed, and the colors and typography were dictated by the university. But the organization had some unique functionality requirements -- included a members section and an events calendar -- that were not working on their existing site.
We kept the basic layout that the previous designer put together, but rebuilt everything on a responsive platform and with much flatter design elements. I was able to create the required functionality elements using some nice customized plugins that their internal staff can easily manage moving forward.